"The only reason for time is so that everything doesn't happen at once."
– ALBERT EINSTEIN (via ronulicny)
14 tags
7 tags
5 tags
6 tags
4 tags
5 tags
4 tags
14 tags
8 tags
"Notice that Autumn is more the season of the soul than of Nature."
– Friedrich Nietzsche (via inthemachineryofnight)
"I think man wants to be happy, but society wants him to be good. However, when..."
– Oscar Wilde (via robfactory)
2 tags
9 tags
3 tags
2 tags
"Paradoxically though it may seem, it is none the less true that life imitates..."
– Oscar Wilde (1854–1900, Ireland/France)
7 tags
8 tags
6 tags
"Art is not what you see, but what you make others see."
– Degas (via eatsleepdraw)
I turn to Minimalism as a means to retain sanity.
7 tags
6 tags
Watch
Make Me Happy. Side Project: Montserrat Sculpture Department Show. Materials: Disassembled Child's Toy. Found Object - Ready-Made - Kinetic Sculpture Photo by & © Me (Jesse Satterfield)
9 tags
3 tags
Potential side effects of LackofSleep are chest...
10 tags
2 tags
"We are cups, constantly and quietly being filled. The trick is knowing how to..."
– Ray Bradbury, Zen in the Art of Writing (via ivegotabike)
4 tags
"That which one person calls "art" often is not "art" at all for the next one...."
– M.C. Escher, speech upon receiving the Culture Prize of the city of Hilversum (5 March 1965)  (via zentrifuge)
9 tags
"I don't think anybody really feels comfortable in their Class."
– —Elizabeth Alexander (One of my favorite Professor's at Montserrat)
11 tags
2 tags
I enjoy making objects, or enviroments, and...
9 tags
11 tags
6 tags
5 tags
2 tags
"Theory has nothing to do with a work of art. Pictures which are interpretable,..."
– Gerhard Richter (via Catalogue, brysonian)
14 tags
My Work in Montserrat's Open House 2011
Alternate Display Alternate display
8 tags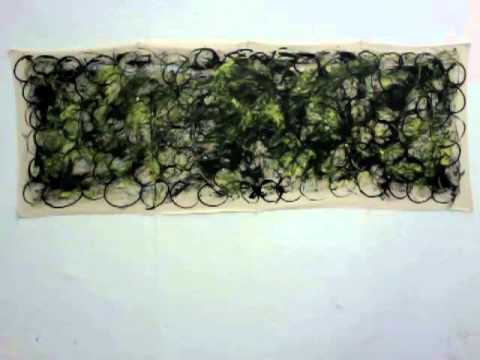 9 tags
Caution. Sculpture II. Spring 2011. Materials: Alginate Casting Material. Plaster. Fluorescent Yellow Spray Paint.
8 tags
14 tags
"Memory plays a crucial role in perception."
– David Hockney
2 tags
What's the lamest insult you've ever received as...
theonlymagicleftisart: My favorite has to be "you're unoriginal". Anyone who says that clearly doesn't understand the definition of original. Especially in this day and age. Originality is your interpretation of combining established ideas and making them your own. There is no such thing as true originality. What about you?
8 tags
Installation, Minimalism, Abstraction, Assemblage,...
5 tags
Works of Art and Super Models have something in...
6 tags
10 tags
Fused Glass Squid
Wet Dry Warm Glass Methods. Winter 2011.
12 tags
The only CHOICE, when it comes to Homosexuality,...
6 tags